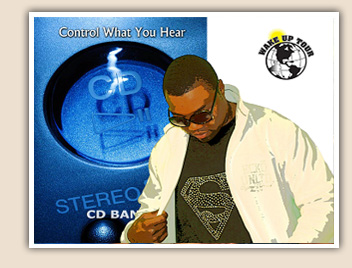 ABOUT THE CEO
Ladell Beamon
LaDell Beamon is a native Memphian, and he currently resides in the city of Memphis as CEO of Heal The Hood Foundation Of Memphis. Beamon was born into a single parent home in which he was raised by his mother and grandmother. After seeing the lives of several youth being affected by the media, Beamon decided to use his talents of writing, acting, producing and directing to become a catalyze for change through film. After leaving a movie theater depressed after seeing displays of crime, violence and social illnesses, he was challenged to do sometime about the influence of the media on society. When Beamon put down his pen from writing, in front of him laid the sequel to the hit urban film,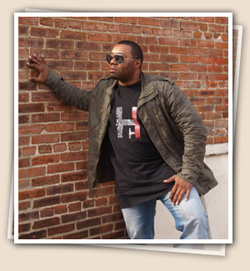 "The Wiz", entitled, "The Wiz Returns." After countless attempts to get the film produced, Beamon was led to go into what he believes was God's direction and produce films independently to get his message to the masses. Out of those productions have come: the urban action-adventure featuring youth from the Pyramid Recovery Center, entitled Tales Of The Mystic Medallion which won critical acclaim at 2002 Memphis Indie Film Festival . This was the first film of it's kind. Because of his heart to stay positive and affect change, Beamon continues to produce films that are innovative, thought provoking , and groundbreaking including The Heal The Hood Project which is also the first of it's kind. He is currently working of the anti-racism piece entitled, You Are The Rainbow that will make the DVD release version of Heal The Hood: The Movie in 2009. He is also planning to work on the new AIDS short film entitled Signs Of The Stage with director Jay Jackson of BET's "Lucky" Short Film and a host of other projects. . He is song writing ability is also displayed in the film as well. God only knows where this young man is going as he continues to collect accolades of awards and countless interviews and praise from his peers.
LaDell has very limited free time. He spends most of his time getting direction from God on what to write, produce or create. He has worked on several projects and serviced over 70,000 youth with the powerful anti-social deviance tour known as The Wake Up Tour.

1992
Founded Vision Team Ministries (functioning currently)
1995
Founded Rhema Bible Study Group (functioning currently)
1998
Started First After School Program
2001
Wrote, produced, and directed Tales Of The Mystic Medallion (First Christian Action Adventure)
2004
Received Peace Achiever Of The Month Award
Formed The Wake Up Tour
2005
1st season of The Wake Up Tour (functioning currently)
2006
Stared filming The Heal Hood Movie Project
2007
Premiered The Heal The Hood Movie to a record breaking audience at Muvico Peabody Place
2008
1st Celebrity Basketball Game Featuring Master P and Romeo
Started The Stop The Insanity Concert Series
Screenplays
The Wiz Returns
The Pyramid Project 1,2,3
Tales of The Mystic Medallion I
Tales Of The Mystic Medallion II: Conclusion Of The Matter
Turn Around
Cherished Love That Failed
Signs Of The Stage
Stupid Decision Of The Wrong Day
The Heal The Hood Movie Project
The Life Of Danny Moss

Stage Plays
Guest Who's Coming To Church
Wake Up Everybody
Friends
Skits
The Other Side
Mis-lead
Stupid Decision On The Wrong Day
The Life Of Danny Moss
The Mix Up
It All Comes Down
Music
Heal The Hood
You Are The Rainbow
How Did Things Get This Way
Do You Believe

HOME | MISSION | WAKE UP TOUR | PROGRAMS | RESOURCES | PRODUCTS | CALENDAR
ABOUT THE CEO | ARTISTS' BIOS | MEDIA | HTH RADIO 77.7 | CONTACT | WALL OF HEROES
WAKE UP TOUR: EVOLUTION COMIC BOOK